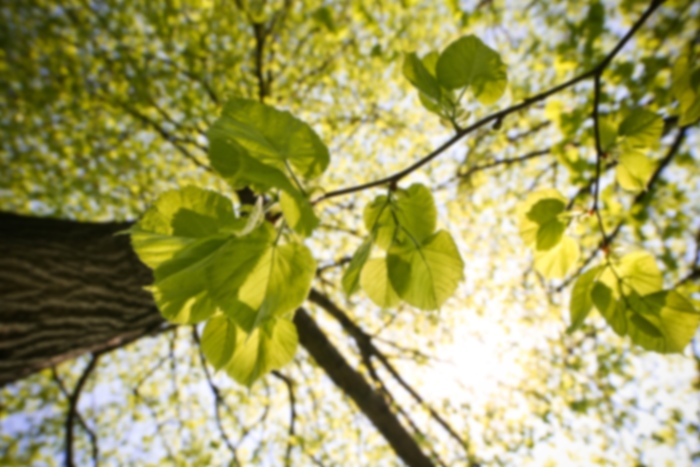 Kim I de la Cruz,
MD
Thoracic and Cardiac Surgery
"It's my job to worry for my patients. My team and I carry that burden. The best days are those where a patient I've been worried about for weeks has a successful outcome."
When he was in medical school, Aortic Surgeon Kim de la Cruz, MD, FACS, FACC, FCCP dreamed of working alongside giants in surgery—in cardiac surgery to be exact. "I was a big fan of both Dr. Denton Cooley and Dr. Michael DeBakey. Someday, I told myself as I worked hard on my general surgery residency in New York, I will be trained by them," says Dr. de la Cruz. He considers himself fortunate to have that dream come to fruition after becoming one of the first class of cardiothoracic surgeons who trained under both Texas Heart Institute and Baylor College of Medicine. "Being in the midst of exceptional people inspires one to reach levels of excellence one never knew to be achievable. What were once only aspirational goals have become a reality," says Dr. de la Cruz as he ponders the legacy he carries from the great surgeons who helped shaped him.
"I am fortunate that I started my career in a workplace that encourages excellence in both how I care for my patients and how I am able to contribute to the growing body of knowledge in my specialty," Dr. de la Cruz says proudly. He would like to continue this practice of excellence and of expanding what we know about cardiovascular diseases and their treatment here in San Antonio as he takes on the role of Director of Aortic Surgery for Methodist Healthcare System.
Dr. de la Cruz comes to San Antonio from Texas Heart Institute/Baylor St. Luke's Medical Center in Houston where he was mentored by world-renowned aortic surgeon Dr. Joseph S. Coselli and continues to immerse himself in evolving approaches to aortic repair. "This is an important next step for me—to apply what I learned in Houston and to train local talent to build a world-class aortic surgery program that could become the model for others in the country," says Dr. de la Cruz. He is passionate about complex thoracic aortic pathologies and innovating novel approaches to their management. He specializes in the clinical evaluation and surgical treatment of diseases of the aorta, including the aortic valve and root, ascending aorta, aortic arch, descending thoracic aorta, and thoracoabdominal aorta.
Originally from the Philippines, Dr. de la Cruz completed his medical degree at the University of the Philippines in Manila before coming to the United States where he did his general surgery residency at The Brooklyn Hospital Center in New York. He then moved to Houston and completed his thoracic surgery residency at the combined Texas Heart Institute/Baylor College of Medicine program. He did an additional year of cardiothoracic surgery fellowship in the same institution, focusing on aortic surgery. Dr. de la Cruz served as full-time faculty in the Division of Cardiothoracic Surgery since 2011. He brings to San Antonio the experience of being part of the team with the most experience in the management of thoracoabdominal aortic aneurysms and dissections in the world. "It is rewarding for me to see very ill and frail patients go home with improved quality of life because of the surgical and medical management that we provide. I am greatly honored by the appreciation given by patients and their families throughout the years," says Dr. de la Cruz as he looks forward to providing the same impeccable care to the people of San Antonio.
He has been instrumental in the training of future cardiothoracic and aortic surgeons. He has been recognized for his contributions, receiving awards for excellence in patient care and in teaching. He has authored and co-authored over 50 peer-reviewed articles, and over 10 book chapters.
Dr. de la Cruz is board certified in thoracic and cardiac surgery. He is a Fellow of the American College of Surgeons, American College of Cardiology, and American College of Chest Physicians. He is a member of numerous other professional organizations, including the Southern Thoracic Surgical Association, Society of Thoracic Surgeons, Association for Academic Surgery, International Society for Minimally Invasive Cardiothoracic Surgery, European Association for Cardio-Thoracic Surgery, Cooley Hands Society, Michael E. DeBakey International Surgical Society, and Denton A. Cooley Cardiovascular Surgical Society.
He is committed to our vision of excellent evidence-driven patient care and our mission to improve the quality of life of patients with cardiovascular disease. He holds with deepest regard the values of innovation and excellence to promote safe and high-quality care for patients.
Care Philosophy
Aortic Surgeon Dr. Kim de la Cruz is committed to providing the finest, patient-oriented care to those with thoracic aortic disease and other complex cardiovascular problems. On an individual level, it's important for him to get to know his patients and help them understand the intricacies of their disease and the procedures he could perform in the way that's most meaningful to them. He strives to thoroughly explain the risks and benefits of each treatment option so his patients can make an informed decision and understand the life-long process of caring for themselves and prioritizing their health and wellness.
Abdominal Aortic Aneurysm
Aortic Aneurysm
Aortic Arch Surgery
Aortic Root Procedures
Aortic Root Replacement
Aortic Surgery
Aortic Valve Repair
Ascending Aortic Aneurysm Repair
Complex Open Aorta Repair
Connective Tissue Disorder Valve Repair & Replacement
David Reimplantation Procedure
Diseases of the Aorta
Ehlers-Danlos Syndrome
Endovascular Aorta Repair (EVAR, TEVAR, FEVAR)
Endovascular Stent Grafts
Familial Aortic Aneurysm
Heart and Lung Transplantation
Heart Valve Disease
Heart Valve Repair
Heart Valve Replacement
Loeys-Dietz Syndrome
Marfan Syndrome
Mechanical Circulatory Support
Minimally Invasive Aortic Surgery
Myocardial Revascularization
Percutaneous Valve Technology
Thoracoabdominal Aortic Aneurysm Repair
Valve Sparing Techniques